With Thanksgiving just around the corner for many of us, it's time to start planning ahead for the holiday season–and that means decorations. If you have kids, you know that this time of year is challenging because you want to keep your little ones engaged and occupied (especially if they're on holiday break) while also accomplishing your decorating tasks. Never fear: we've assembled a list of 15 easy DIY ornaments & crafts you can make with your kids. Keep them busy, create some fun memories that will last for years to come, and get your house decorated at the same time. A win-win-win, if you ask us. Let's jump in!
1. Holiday family newsletter ornaments
Fabric newsletter ornaments | Delineate Your Dwelling
2.  Cut and sew gnome ornaments
Cut & Sew Finnish Elves | Mirkahokkanen on Spoonflower
photo via: mirkahokkanen Instagram
 3. Add a touch of gold to your holiday decorations with these DIY gold painted ornaments.
Golden Ornaments | Style Me Pretty
4. Cute, kid-friendly ornaments in under an hour? Absolutely.
DIY Ornaments in Under an Hour | Paper & Stitch
5. Cut and sew fabric gingerbread ornaments

Cookie Cute designed by MarcelineSmith for Spoonflower's Hanging Ornament Design Challenge
6.  These easy DIY pomegranate ornaments will add a bright, citrus-y pop to your holiday tablescape.

Crepe Paper Pomegranate Ornaments | Lia Griffith
7. Add a rustic touch to your home with these adorable holiday pinecone trees.
Pinecone Christmas Tree Craft with Kids | Adventures of Mel
8. Make your kids feel special with these easy (and awesome) personalized Scrabble ornaments.
Personalized Scrabble Ornaments | Life Your Way
9. Have a some leftover scrap fabric? Then these quick holiday cards are calling your name!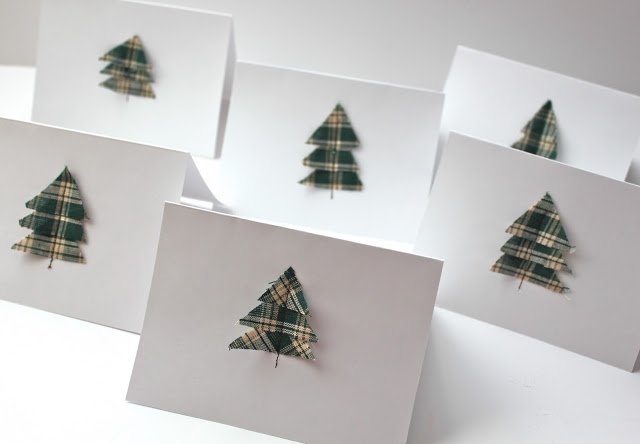 Scrap Fabric Holiday Cards | Smashed Peas and Carrots
9. Drawstring pouch Advent calendars.
My So Called Crafty Life | Shop the cut and sew template here first before following along with this tutorial.
10. These peppermint-themed ornaments made with baker's twine are quick to create and look great on a tree.
DIY Baker's Twin Ornaments | Hello Splendid
11. This classic holiday craft with provide you and your little ones with memories for years to come. Get creative with it!
Handmade Salt Dough Ornaments | Viva Veltoro
12. Searching for a creative way to recycle broken crayons AND make some ornaments? Look no further.
DIY Crayon Drip Holiday Ornaments | The Swell Designer
13. These inventive tags can be made with some twigs, paper, and a little bit of glue–we might even add a sprig of pine.
Recycled Paper Twiggy Tags | Keeping with the Times
14. Make these adorable keepsakes–made with polymer clay and gold paint–for the whole family!
Kid's Fingerprint Ornaments | Cutesy Crafts
15. Harness the cold weather with this simple outdoor décor DIY.

Have a favorite, kid-friendly holiday DIY craft or ornament that that we missed? Let us know in the comments. Happy crafting!